Ok, so not sure if I posted about this in a thread recently that was not relevant or not.
However, this year when I transitioned through to DST, I thought all was good.
However it was not, WxSim/WxSimate/and WxSim-Lite did not auto adjust.
I found this out by chance when forecasts started showing way outside (temp (+/-) 2 degree C).
I fixed it by manually checking all the in DST check boxes, and it ran good for weeks, until recently I noticed similar issues and investigation resulted in finding that the WxSimate (ECMWF Mix) was not selected for DST, I mean open the WxSimate (ECMWF Mix) and within there is a checkbox for use DST.
@Tom_Ehrensperger Tom is there any info on how all the different programs deal with DST.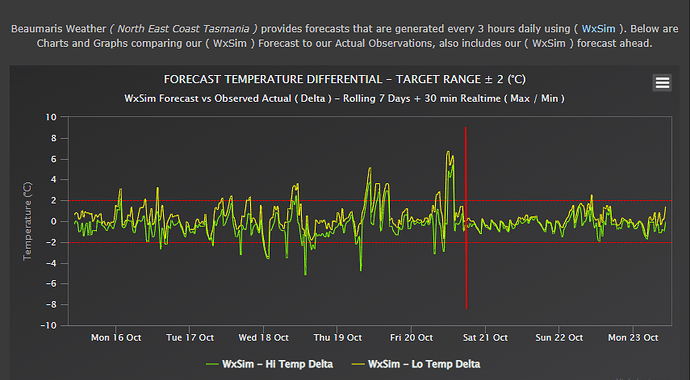 You can see the results of DST not being taken into account (example 1hour Out) by viewing the change in my (errdep) and (errdate) historic images, note we changed to DST on 2023-10-01 02:00:00 for reference. https://beaumaris-weather.com/data/wxsimerrimages/
Kindest Regards,
Tony